Often the Bank Owned Homes are a very good investment opportunity. You can easily purchase a house at cheaper rates and then remodel it and sell it at a higher price to make a considerable profit. You can inspect the house easily before purchasing it. Even after the repair charges, these properties can yield you a lot of profit at resale. You can also rent such a property and then use the rent to pay off the mortgage. Even after the repairs you can easily make 50%profit on such properties. The value of the remodeled house amounts to 50-60%of the current market value of the house. Even if you are buying the house to reside in it yourself, then you are getting a home at much cheaper prices than the market rates. All you will have to do is to pay the mortgage but without any heavy payments.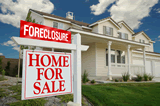 As a REALTOR®, I have access to large amounts of information. However, there is a select group of people who are trying to sell you information on these homes. I will give you the information for FREE!!.
Through my experience handling distressed properties, I've found that homeowners today have more questions than answers about their circumstances.
As a Realtor with the CDPE, SFR, A-REO™ & BPOs Designations, I have a strong and unique appreciation of the factors affecting the market, and know that there are options available to you.



If you would like to know more about your options, please call me at (757) 639-5626.
I am here to help … in any way I can.